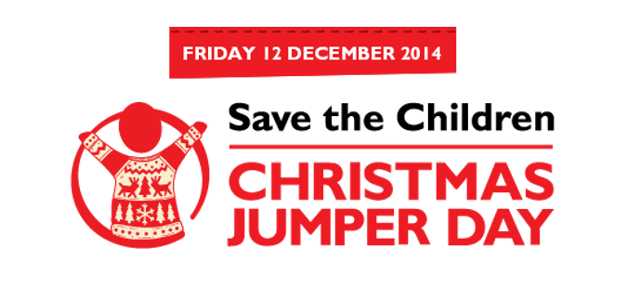 By now the decorations are up, we've all been making a list and checking it twice! The countdown to the holidays is merrily ticking by and there is no denying that deadlines are beginning to loom and the pressure to get projects complete before the mulled wine is cracked open begins to mount. So to bring a little Christmas cheer into the itpr London office we are taking part in Christmas Jumper Day 2015 on Friday 12th December.
Now in its third year, having raised over £1.6 million for Save the Children charity, who is going to be a Scrooge and not take part when it's all for the children? Certainly not us! This year is set to be a bumper one, with over £41,000 raised so far and the Government pledging to match every pound that is raised. Being an IT PR agency, for us the only way to donate has to be by texting "Woolly" to 70050. So on Friday morning we'll be on hand to make sure everyone donates and then has a picture modelling his or her Christmas Jumper!
To help spread the Christmas cheer we have some fun and games planned during the day – including a snowball eating contest and pin the nose on Rudolph. Everyone in the team has been honing their targeting skills for the Rudolph challenge and training for the speed snowball competition and the wait is almost over to see who will be named the champion.
Last year we had some really great (and pretty awful) jumpers on show – I'm hoping that this year will maintain the high standards. Keep a look out on Twitter @itprgroup as we tweet the entrants this year – heck, we might even throw in a bottle of bubbly for the best jumper!
For more information on Christmas Jumper you can check out the official website here: http://jumpers.savethechildren.org.uk/, check out #xmasjumperday or the Facebook page.