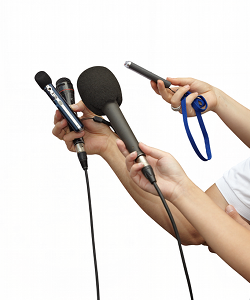 Journalists will never cease to be interested in case studies of companies using technology to improve business performance. Their appetite for insightful, timely comment from industry experts on current news topics is only growing in this digital age.
And why will they always be interested? Because their readers – aka your prospects – are.
Traditional PR values of creating good quality content in the form of press releases, case studies or thought leadership material is no less important now than before. Digital PR and social media all require quality content that traditional PR provides and that is as true today as it has ever been.
And who better to produce content for your company website and social channels than the PR people who are already helping to create compelling material for the PR campaigns? Taking PR-generated thought leadership material and editing it, rather than starting the creation from scratch, saves time and effort. It sets the foundation for creating a range of PR and marketing materials including compelling eBooks and a range of other downloadable content. Critically it ensures consistency of both messaging and style.
In fact the input of traditional PR values from the team extends beyond great content creation skills. PR tactics and expertise are then deployed to take thought leadership content – opinions and commentary – and repurpose it as sound-bite comments and blogs, carefully placed and targeted to point back to the company website and drive interested visitors to follow 'Call to Action' links.
Traditional PR values are at the heart of everything that we do. We ensure that the messaging that we help you to create to describe your business and to explain your proposition is clear and concise and easily understandable by anyone who views your media coverage, reads your blogs or reaches your website.