The Ultimate Guide to Internal Communication Audits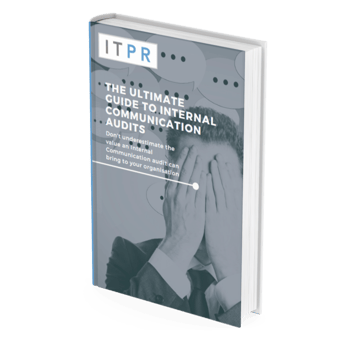 You've got an existing Internal Communication strategy or are looking to take your first steps into planning and delivering Internal Communication for your organisation?
Either way, you'll want to know what works and what doesn't work if you want to communicate with employees properly.
You want to know whether you need to make any changes and celebrate what's working well…right?
Our Ultimate Guide to Internal Communication Audits explains how an audit of your existing Internal Comms activity can help you to identify whether your activities are making a real difference within your organisation.
A sneak peek into our Internal Communication Audits eBook...
By downloading this guide you will discover:
What is an Internal Communication audit?
Why is an audit needed?
What should an audit include?
How to plan and deliver an audit?