How to write for the media
We get it, writing for the media can be tough.
Getting your business noticed by the press can be a challenge for the biggest of businesses, for smaller companies with minimal, if any, marketing or PR budget it can be pretty much impossible.
But it's not impossible.
No matter what your story is, understanding what journalists want, how they write and what kind of articles, blogs or other copy they will pay attention to is key to getting the recognition you want.
If you've never written for the media before it can seem like an impossible task but with a few simple tips and tricks writing for the press is a much simpler, and easier, task than you might think.
To download your free copy, simply complete the form for immediate access.
In this eBook you will learn:
The key to identifying your audience

What makes a good news story

How to structure your news story

How to sell your story in to the media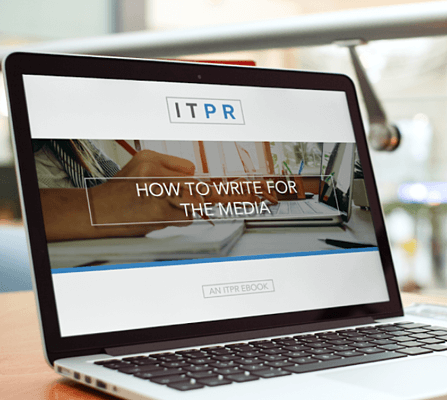 A sneak peek of our eBook...
The thing about news writing is that it's not the same as creative or academic writing. The challenge is not to get your audience to read the entire article – the chances are most will stop reading after the first few paragraphs (if they ever get past the headline). For news writing your goal is to give the reader as much information as possible in the shortest space of time.

Think about it this way; Your walking to the office in the morning and you witness something exciting or different happen. 30 seconds later you're at your desk and telling your colleagues what you've just seen What are you telling them? You're not setting the scene, describing the air quality or the weather – you're getting to the point.