How to get the most out of a trade show
Looking to improve the success of your trade shows?
Despite a lot of changes in how marketing and sales find new customers, industry trade shows remain one of the best forms of getting face-to-face time with prospects.
But events aren't just for the marketing and sales department to focus on. When done right, PR teams can use events as a platform to schedule valuable discussions with influential journalists, position your company as a thought leader and gain top quality earned media coverage.
Through good planning and foresight, your PR team should be able to use industry shows to their advantage, creating content and opportunities that can be used in the lead up to and the aftermath of a show.
Simply fill out the form to learn how to create successful PR campaigns around industry events!
This eBook highlights the important points that can be implemented into any events strategy, including:
Producing and pitching content to increase media interest

Handling media interviews and prepare company spokespeople

Using events to drive owned media engagement and SEO optimisation

Amplifying resulting coverage through social media channels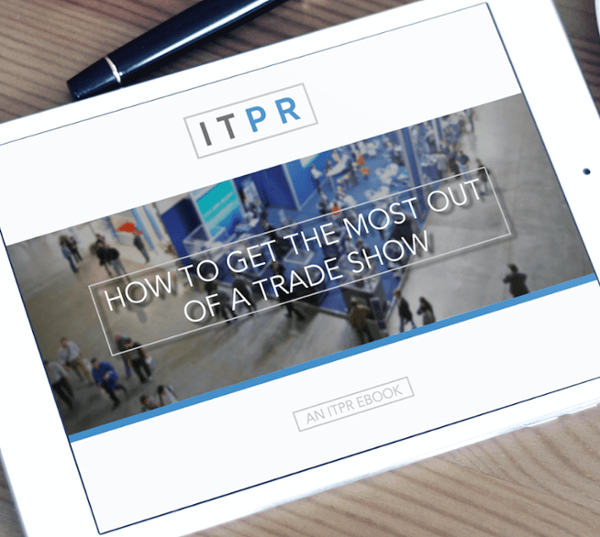 A sneak peek from our eBook...
Despite the pandemic bringing face to face events to a grinding halt, industry trade shows still have an important role to play in the PR, Marketing and Sales mix. The physical events that have taken place recently have had a lower footfall, but the appetite for physical interactions and a 'return to normality' shouldn't be underestimated. Trade shows provide opportunities to showcase industry solutions, technologies and expertise directly to a highly relevant audience.
However, when exhibiting at expo's and/or trade shows, you are jostling for attention with every other exhibitor - which means you need to be able to think differently to distinguish yourself from the competition. This eBook will provide you with tips you can work into your event planning to ensure greater success at the shows you attend.