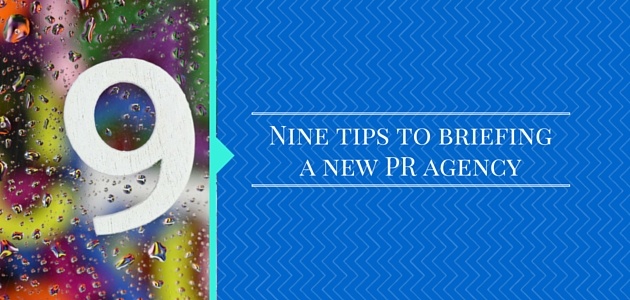 If you are considering engaging a PR agency or you are changing your existing agency these notes will save you time in getting an effective new relationship in place.
In principle, a well-planned brief will allow you to quickly engage with an organisation to help them understand you as a company.
First off, consider the basics. Are you selling B2B – your business sells to other businesses or B2C – you sell to consumers? or do you have both audiences to consider. A very sensible starting point is to look at Buyer Personas and try to work out the profile of the people whose attention you are trying to attract – this will help your agency to target the best publications or websites in your sector.
Then consider the story of Goldilocks! Getting the right size agency to work with.
What?
Remember the story? It was all about – "Not too big, not too small, just right!"
Find an agency that is the right size for your business.
If you are just starting, then maybe your budgets are small and a one-man, or one-woman, band may be just right for you. Not too expensive and someone who can work with you to start your engagement with the media. Getting your first media coverage and getting to understand what can get you media coverage.
If you are well versed in media relations and your business has a significant brand and reputation, then you may be in need of an agency that has to work to filter out all the journalists who want to talk to your Senior Execs – just letting through the key ones who are worthwhile? This needs a big agency team – several people to man a "Press office" function – to deal with incoming enquiries and an array of writers who can create content and copy.
Alternatively, if you are past the first stage, but you still need to work hard to get the attention of the editors in your marketplace, then you need a medium-sized, pro-active agency whose key strengths need to be in media outreach –talking to journalists for you - and in having the expertise to find the 'angle' – the bit of the story that is not always obvious - to what you do that will gain the interest of news editors and features editors.
So now you can start your brief with B2B or B2C, or some of both.
Plus you can identify the broad size of the agency you want to engage with.
Now download this handy guide to get your brief prepared.